Didactic exhibitions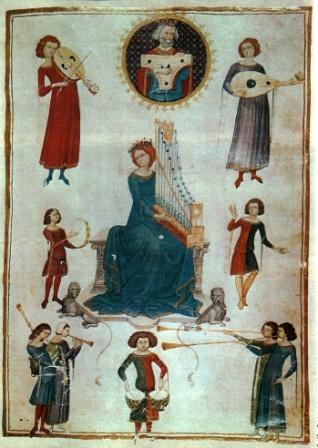 Didactic exhibitions
Based on several years of historical reconstruction and many studies through ancient and modern texts, the Sestiere Castellare offers the possibility of setting up thematic exhibitions on various aspects of medieval life.
Especially, can be set up environments creating a museum itinerary where visitors can immerse themselves through the reproduction of objects, clothes, weapons and armor typical of the late Middle Ages.
Due to pictures included in this brochure, you can see the quality of objects and the original manner to expose those each time, accompanied by explanatory captions and introductory didactic files.
Among the main thematic sections: civil and military clothing, weapons and armor, music and the musical instruments, art of miniature and the use of natural pigments in the various arts of painting, ceramics and archaic majolica, wooden tools, the culinary arts and food, medical culture and the use of various herbs and spices also in cosmetics.
The Association is also able set up interior settings of a real middle-high class house of the late Middle Ages.
Some of main areas reconstructed: the kitchen, the dining room, the bedroom and the bathroom.
Each room is equipped with didactic files illustrating the habits and customs of the time, highlighting the various iconographic reference. This form of presentation is indicated especially for schools and towards an audience that is interested in finding in various towns cultural and folklore events .